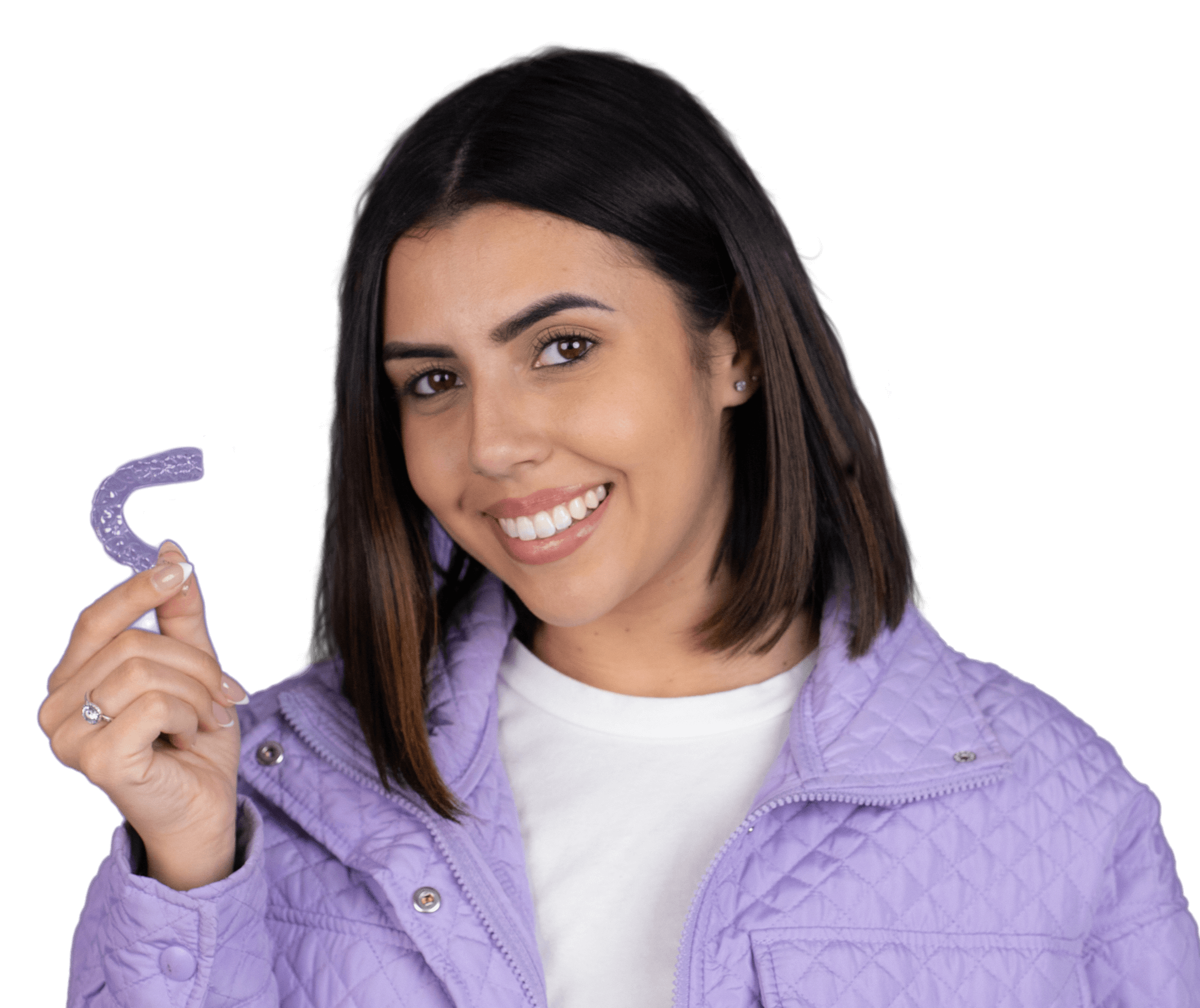 Go Hybrid
Get the best of both worlds: The reassurance of your trusted local dentist at a price you can smile about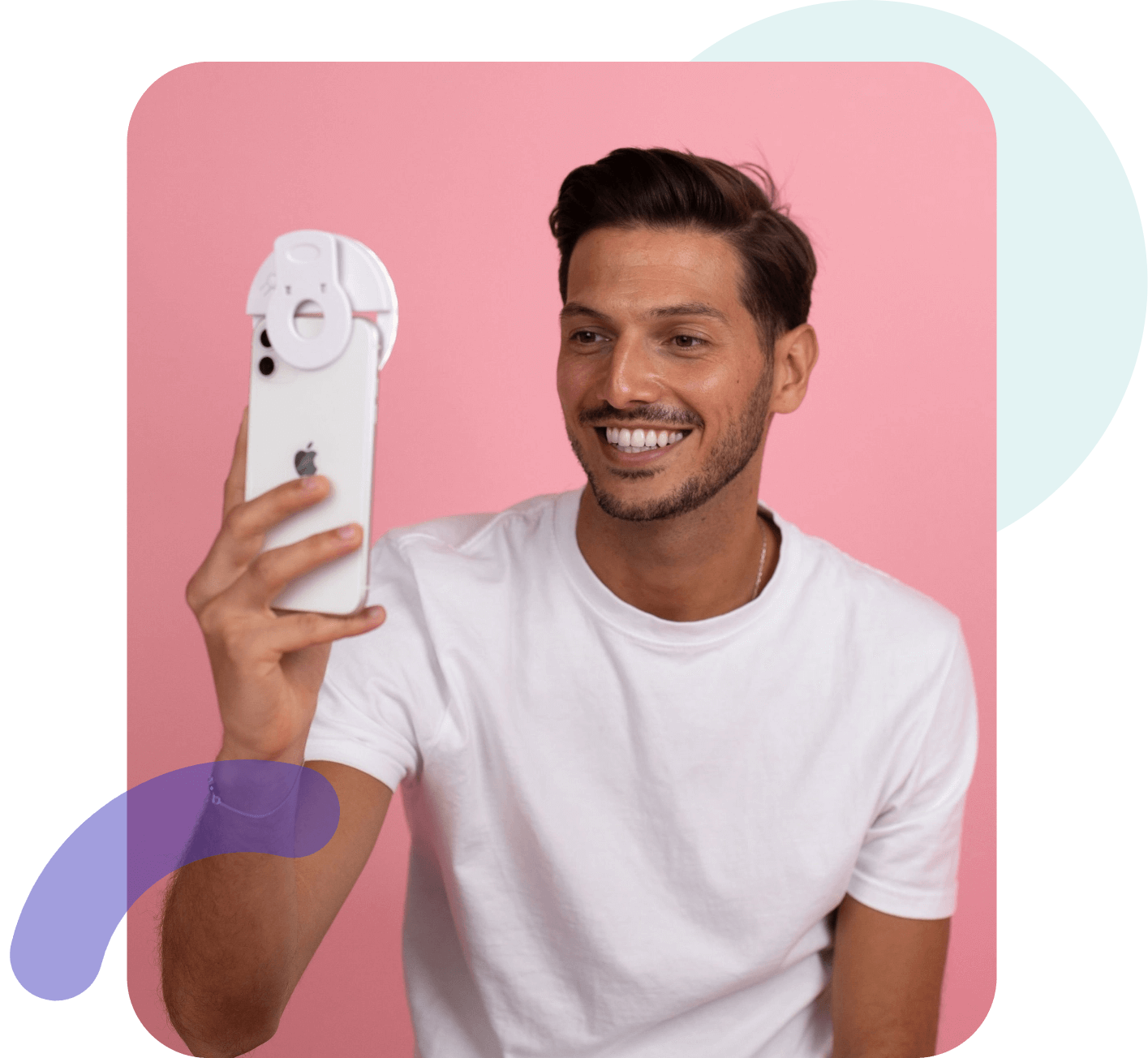 STEP 1
Online Consultation
Find your nearest Virtuoso provider and complete a free online consultation to confirm if you're suitable, completely obligation free.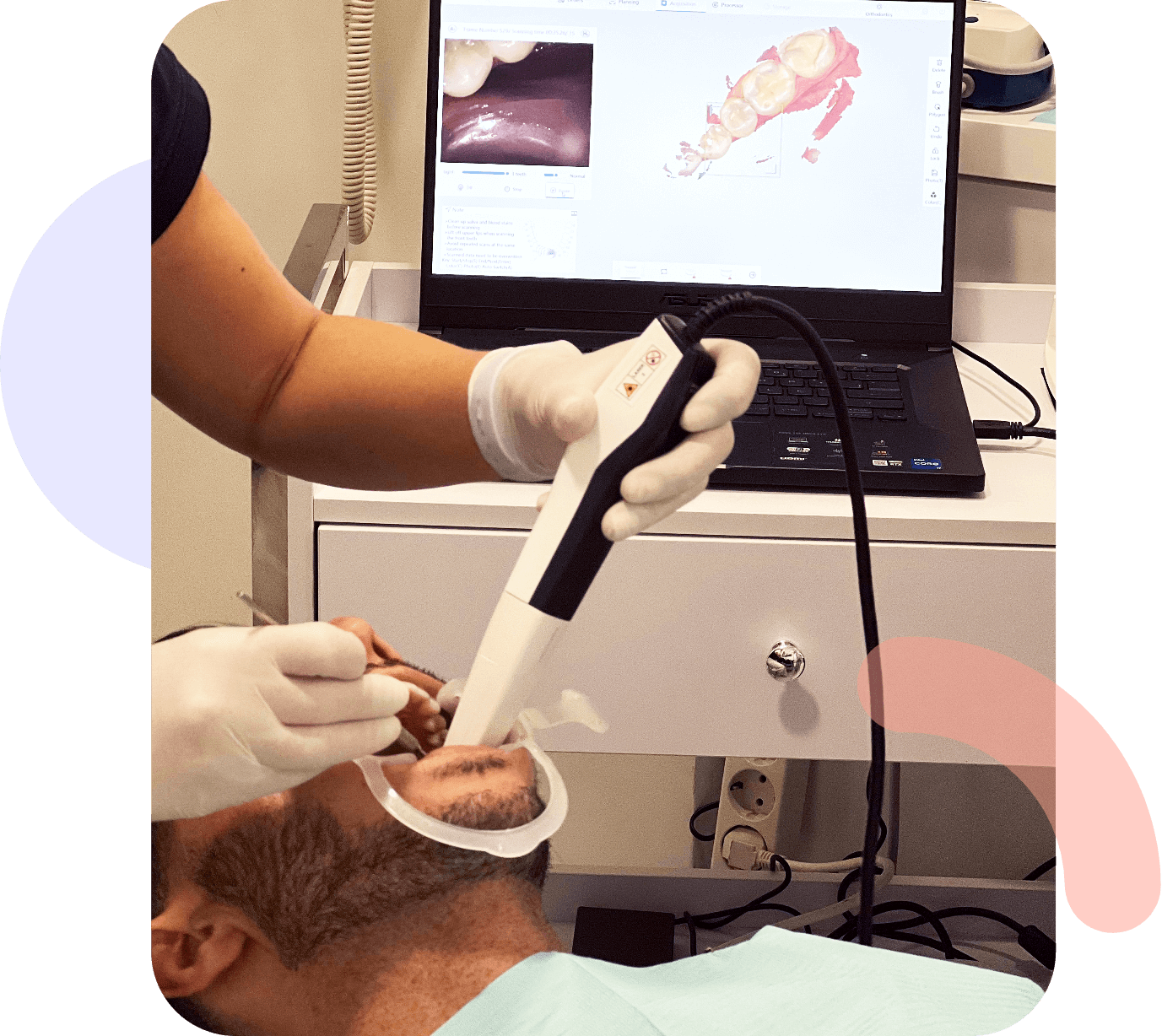 STEP 2
3D Scan
Meet your dentist for a digital impression of your teeth and receive a detailed report to confirm what can be done to improve your smile with Virtuoso aligners. Discuss any other procedures and dental checkups at this stage for a 360 view of your smile transformation.
STEP 3
Hybrid Treatment Monitoring
Pick up the first aligners at the clinic so your dentist can verify how they fit; continue tracking your progress with the same dentist via the Instant Dentist app and combine a few visits with ongoing online support until the results are achieved.
Less visits – more savings
1 clear price for:
Upper & lower aligners
Your premium starter pack
1 set of post treatment removable retainers
Face to face & virtual check ups with the same dentist
Instant Dentist app account
Discounted treatment upgrades
Checkup, 3D scan and other treatment upgrade prices are at the discretion of the dentist.
Why choose Virtuoso Aligners?
Real people, real results
Don't take our word for it. These real smile transformations speak for themselves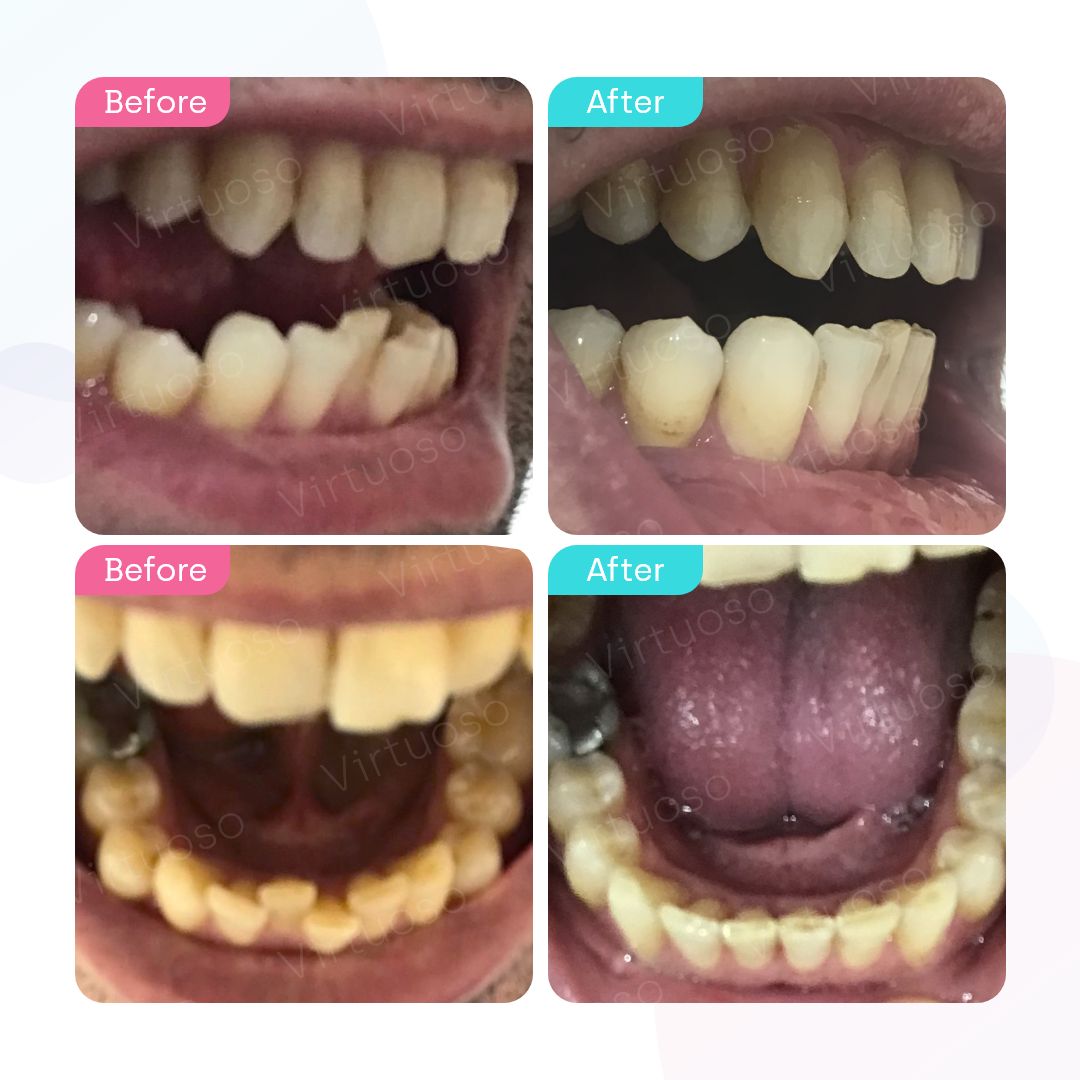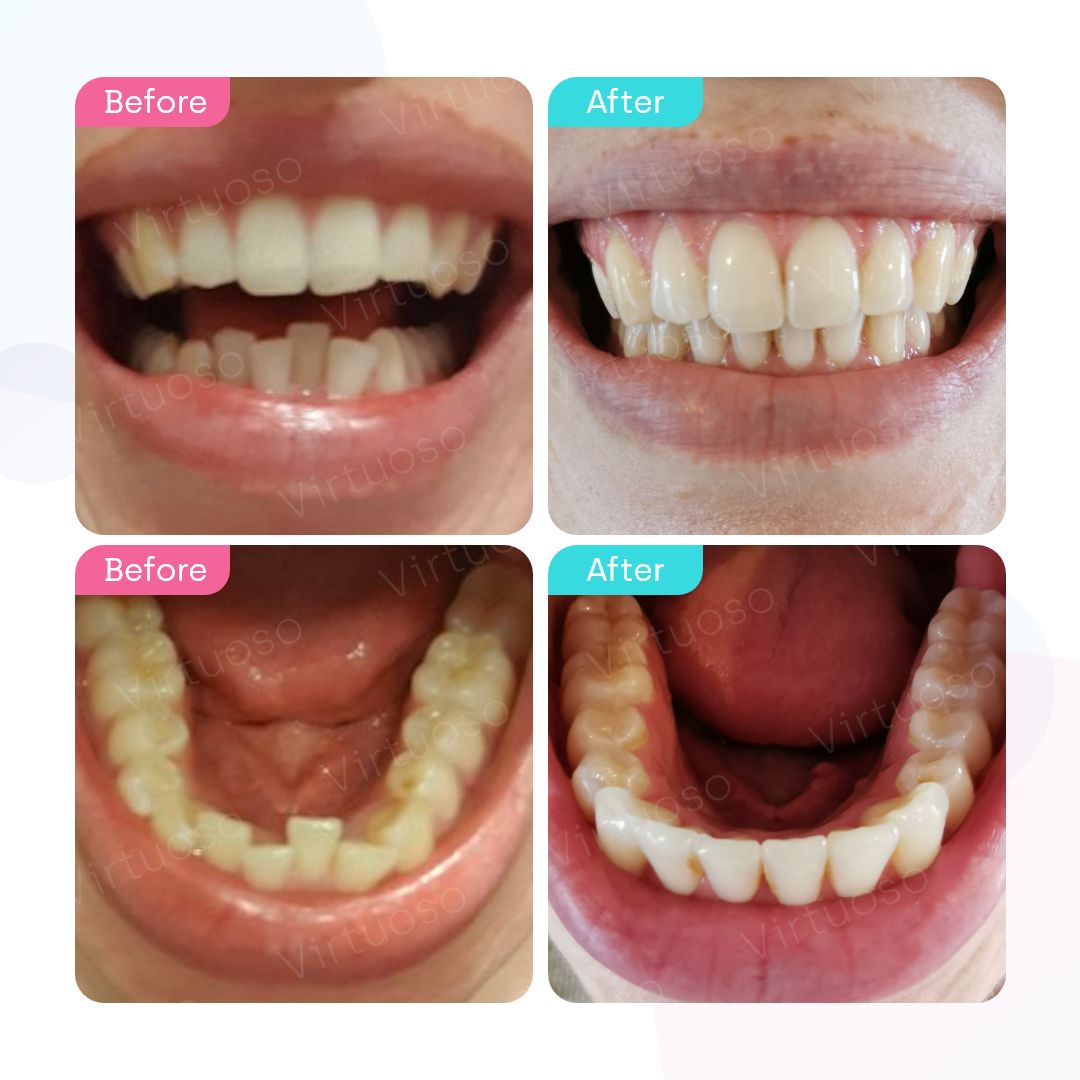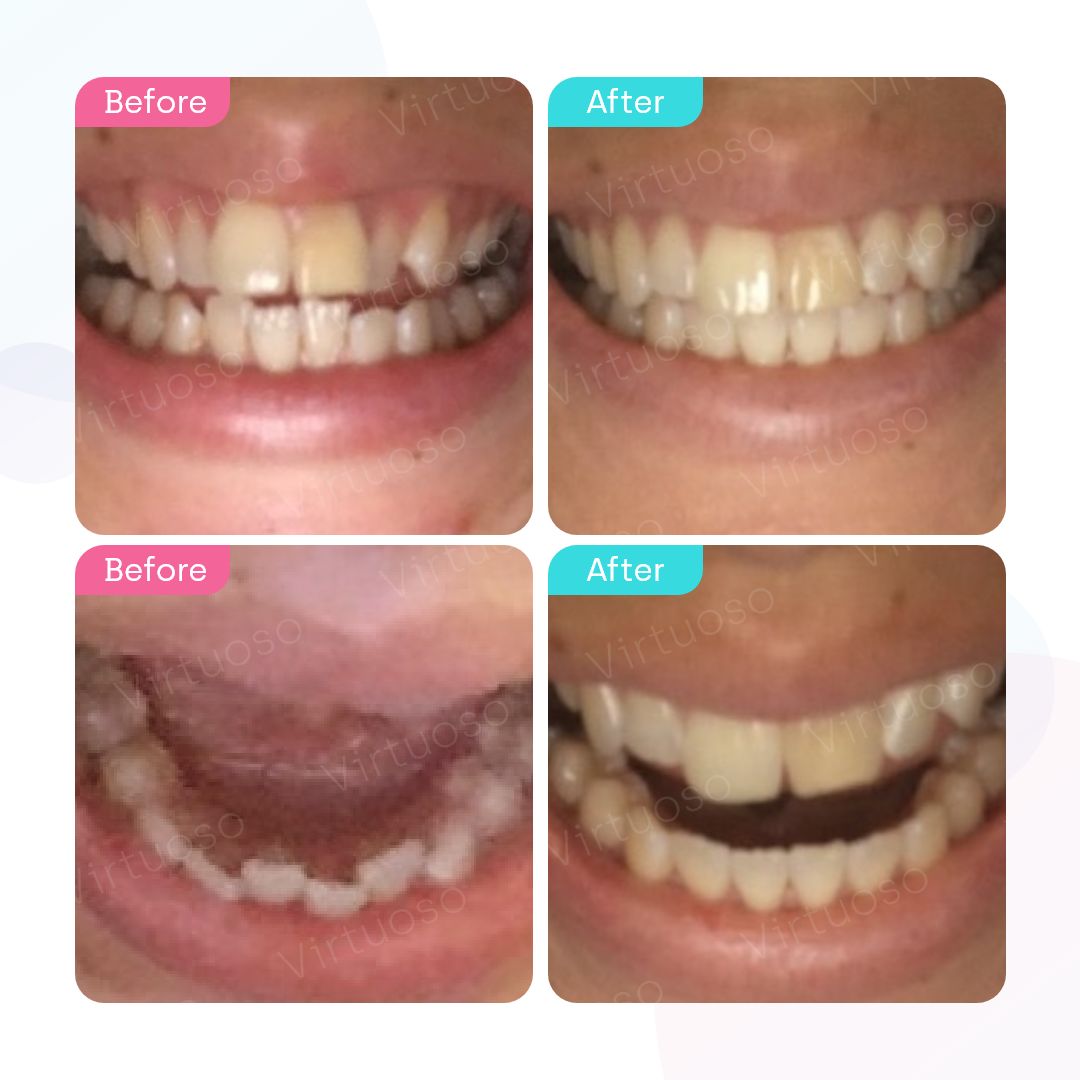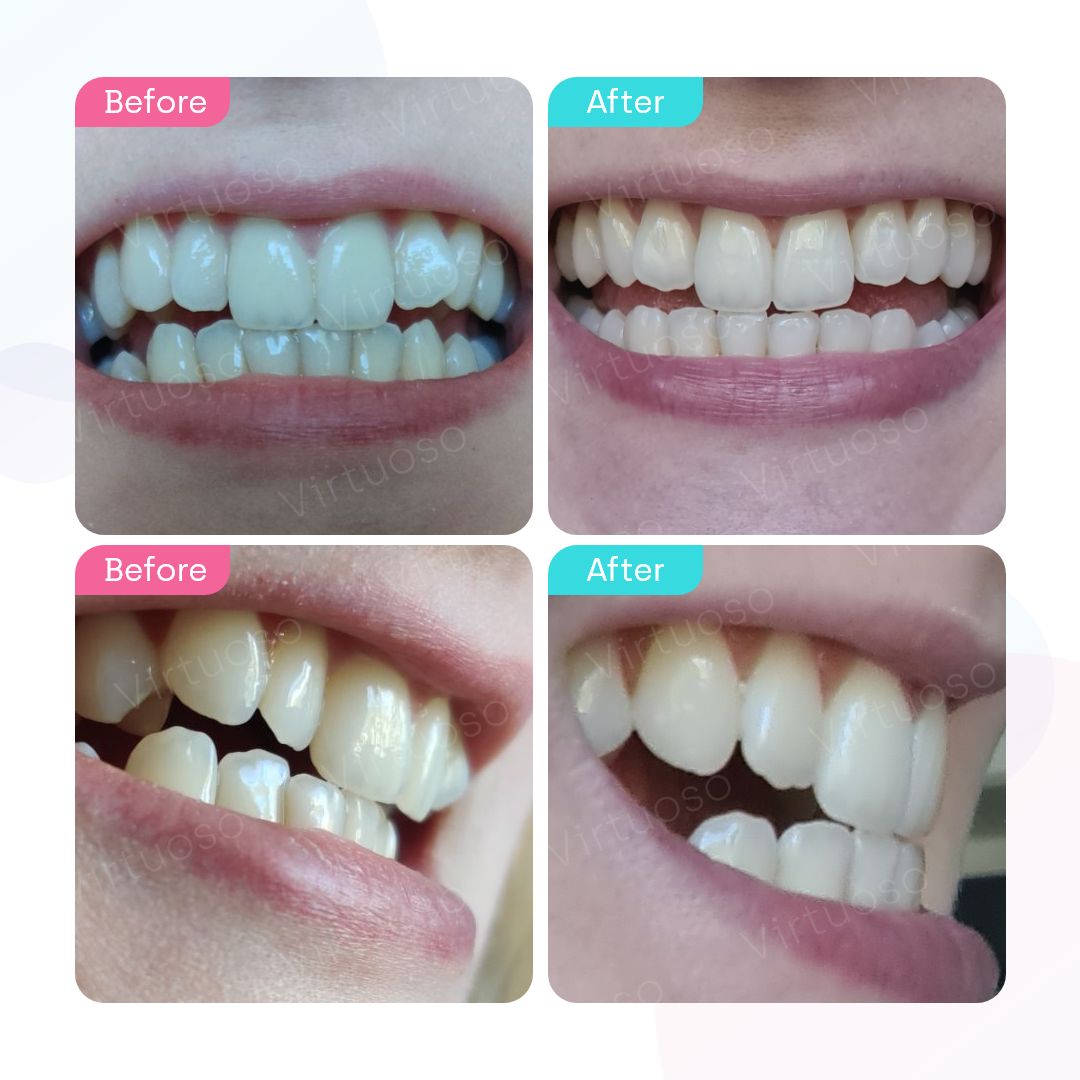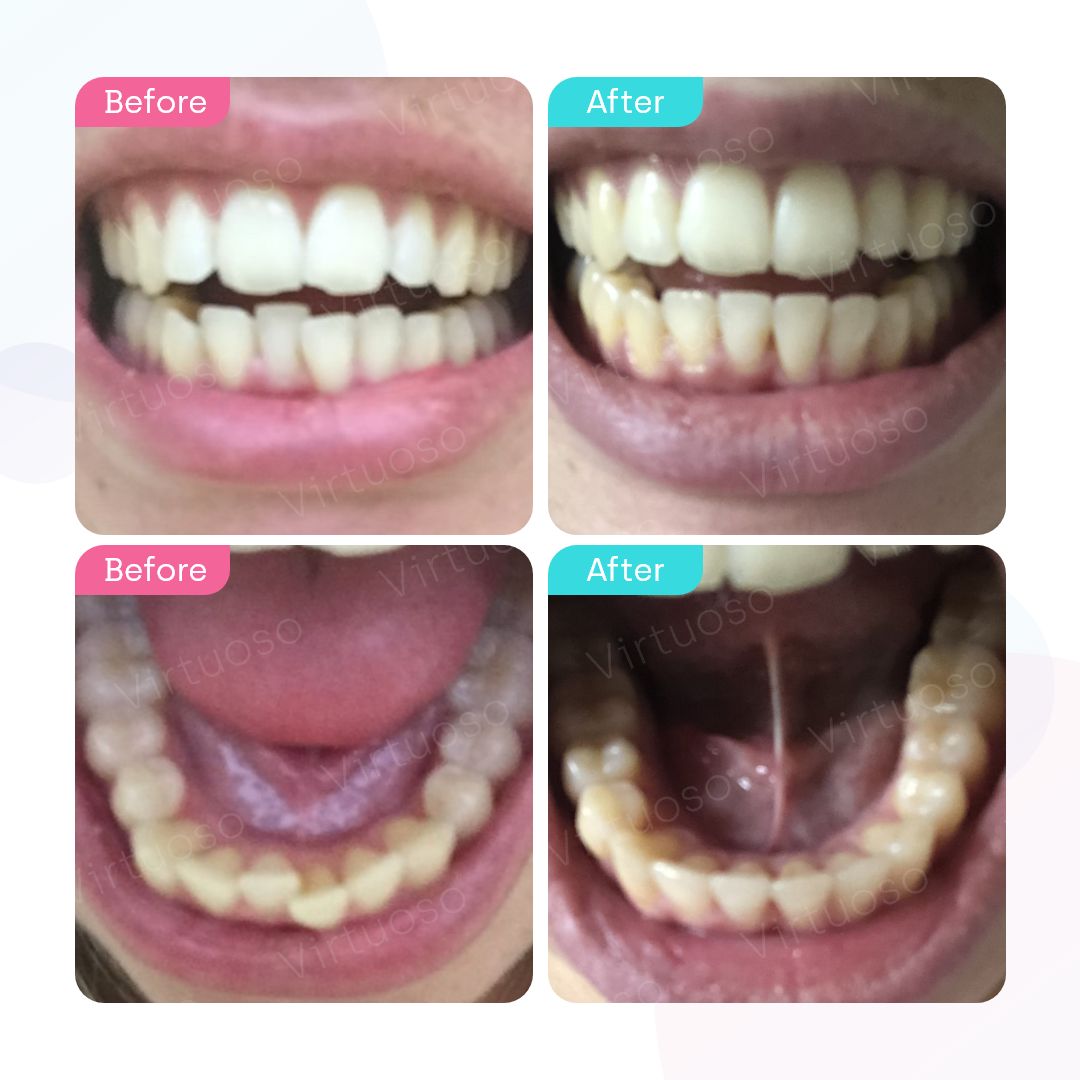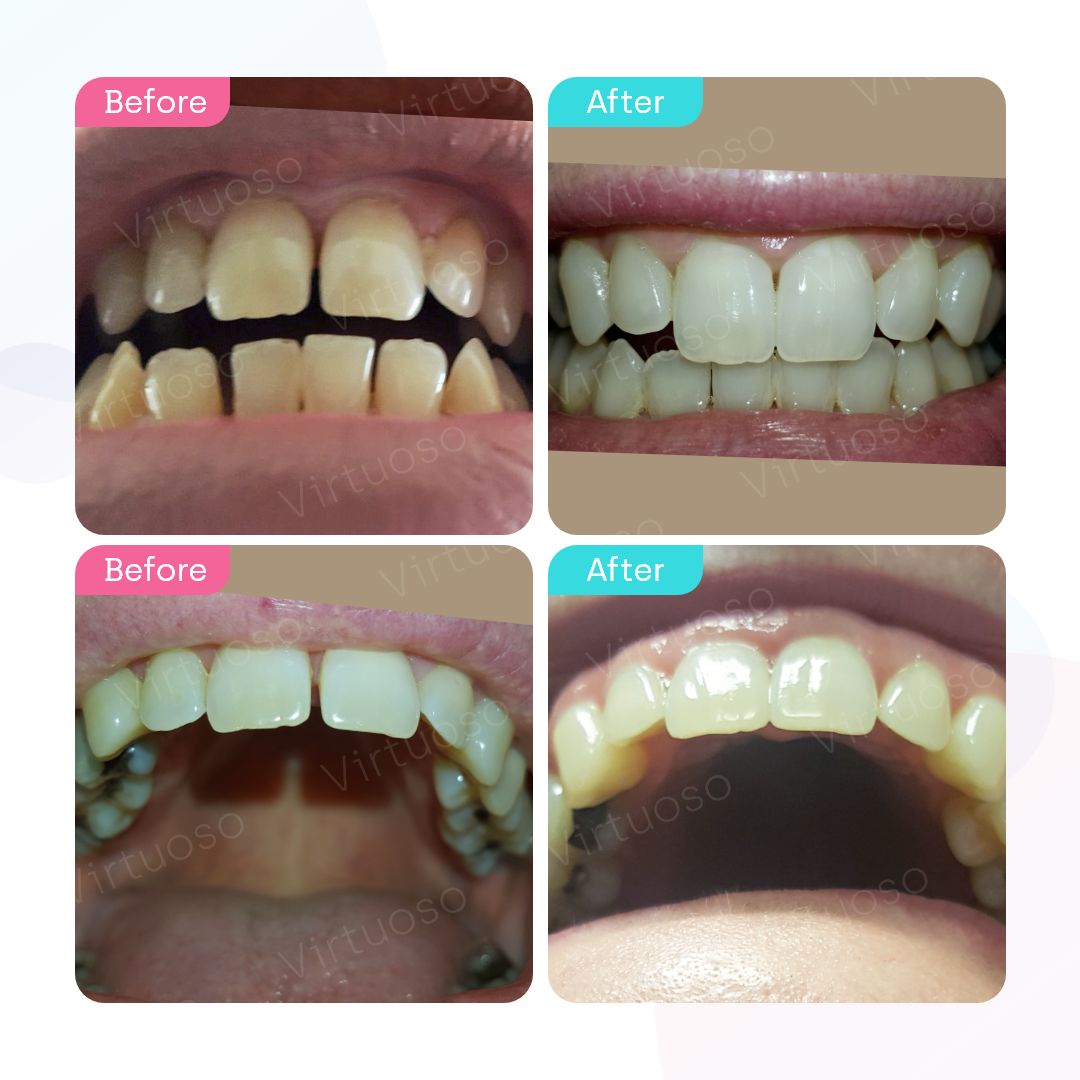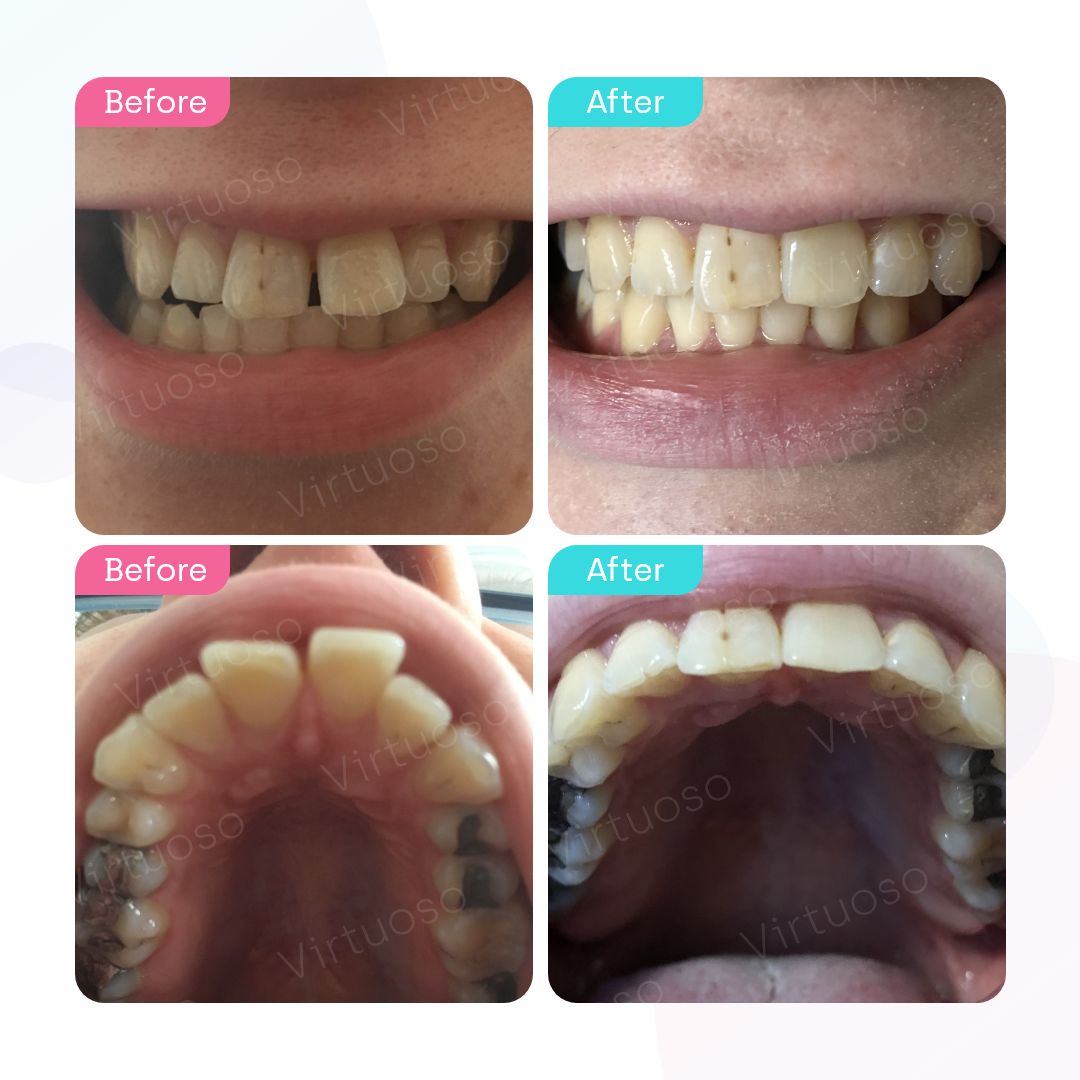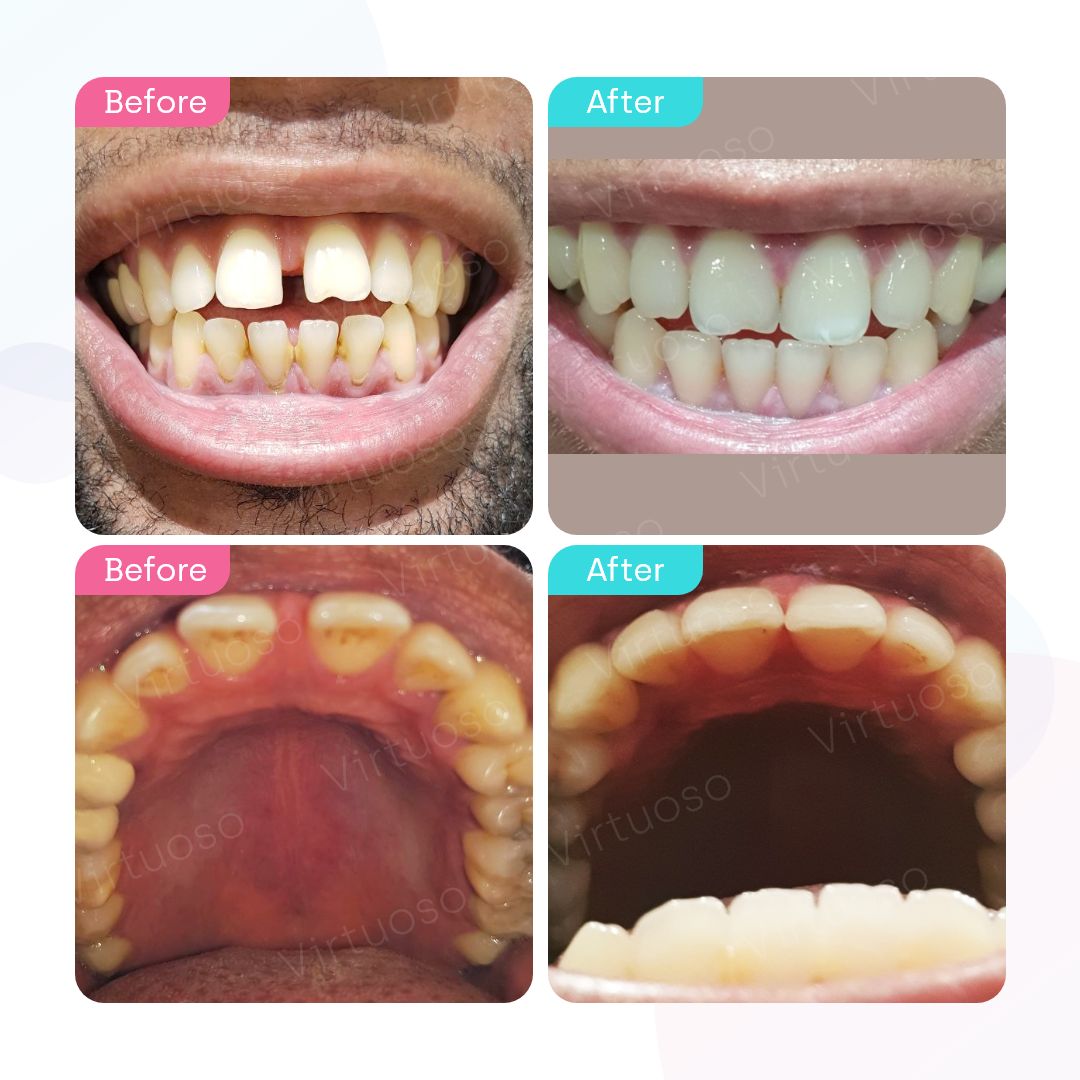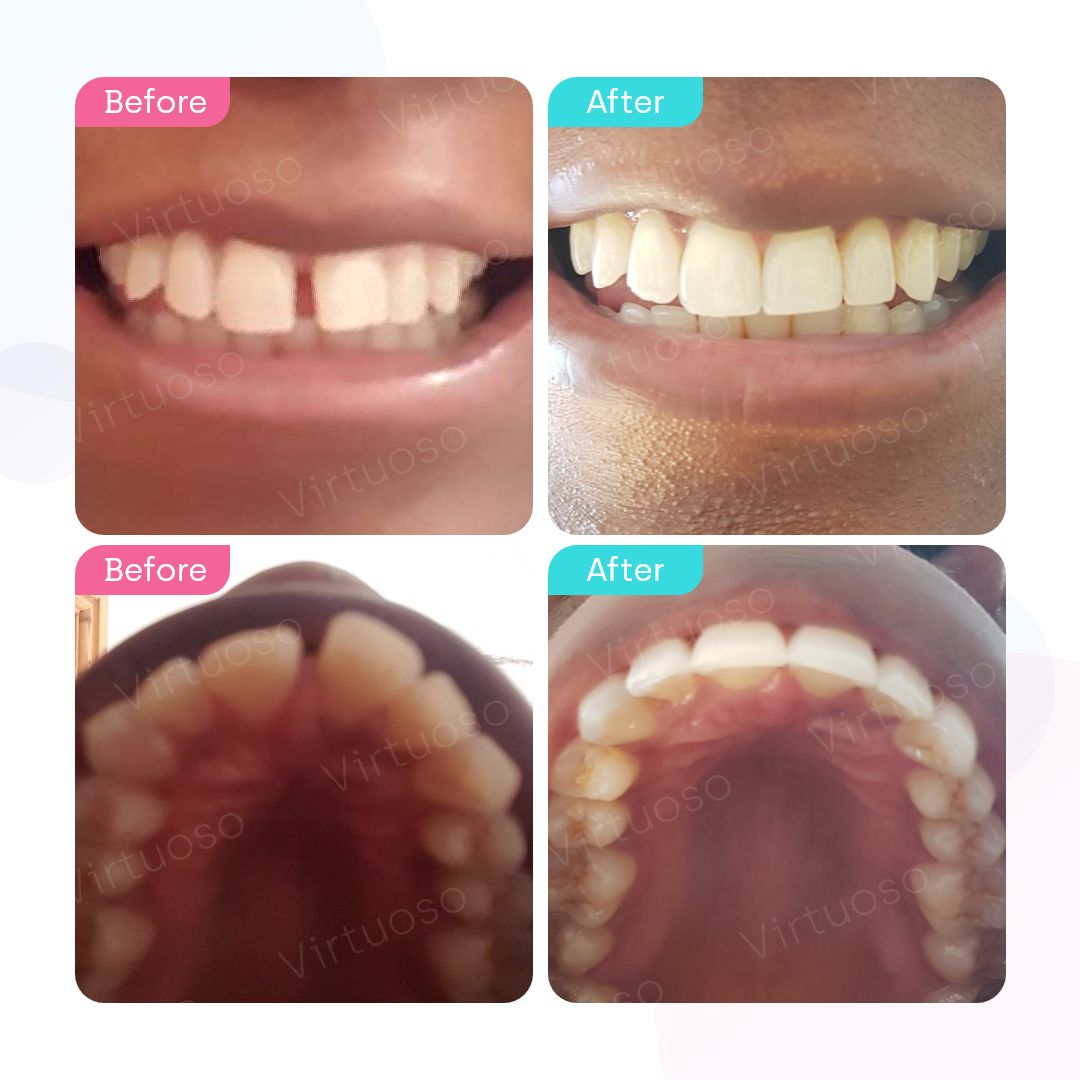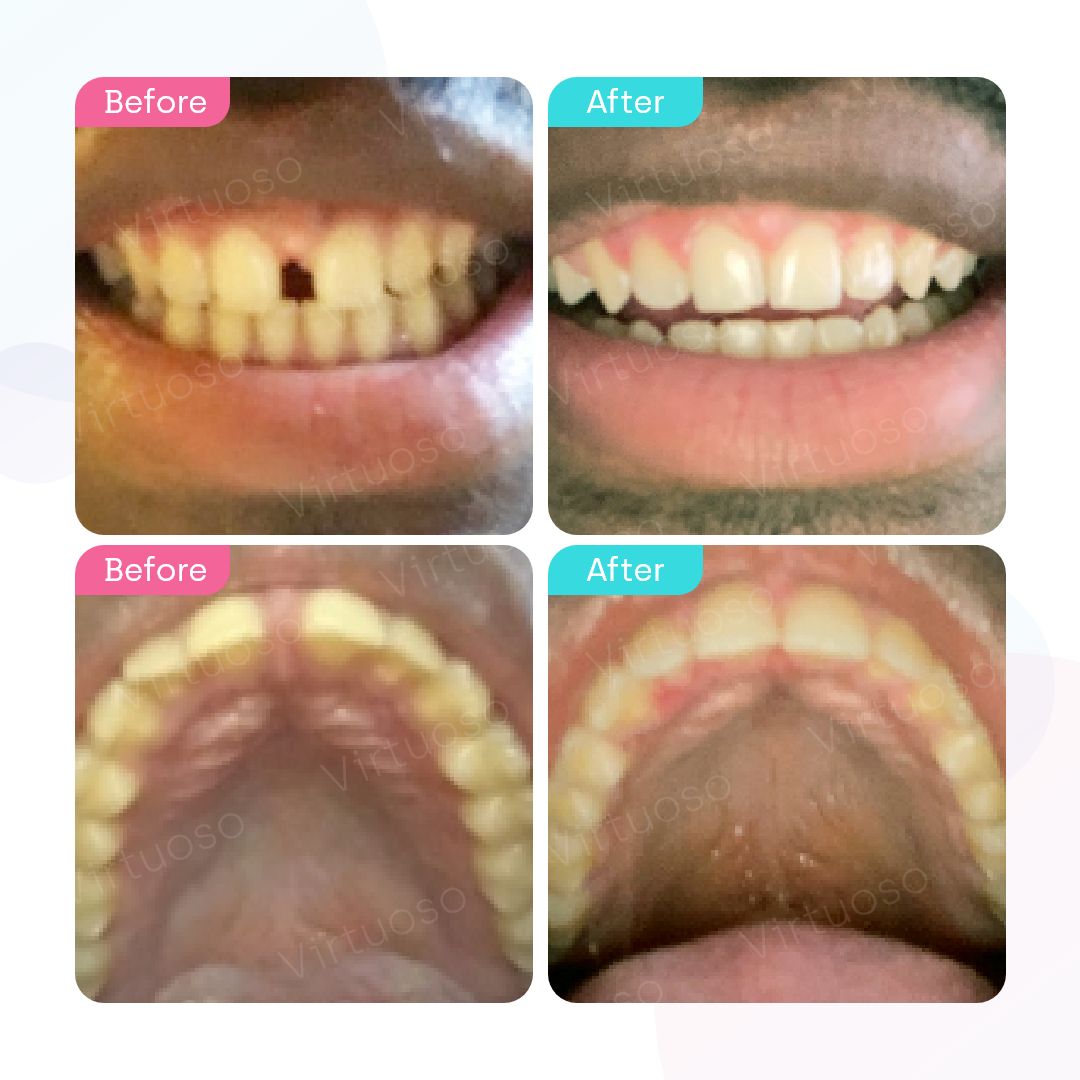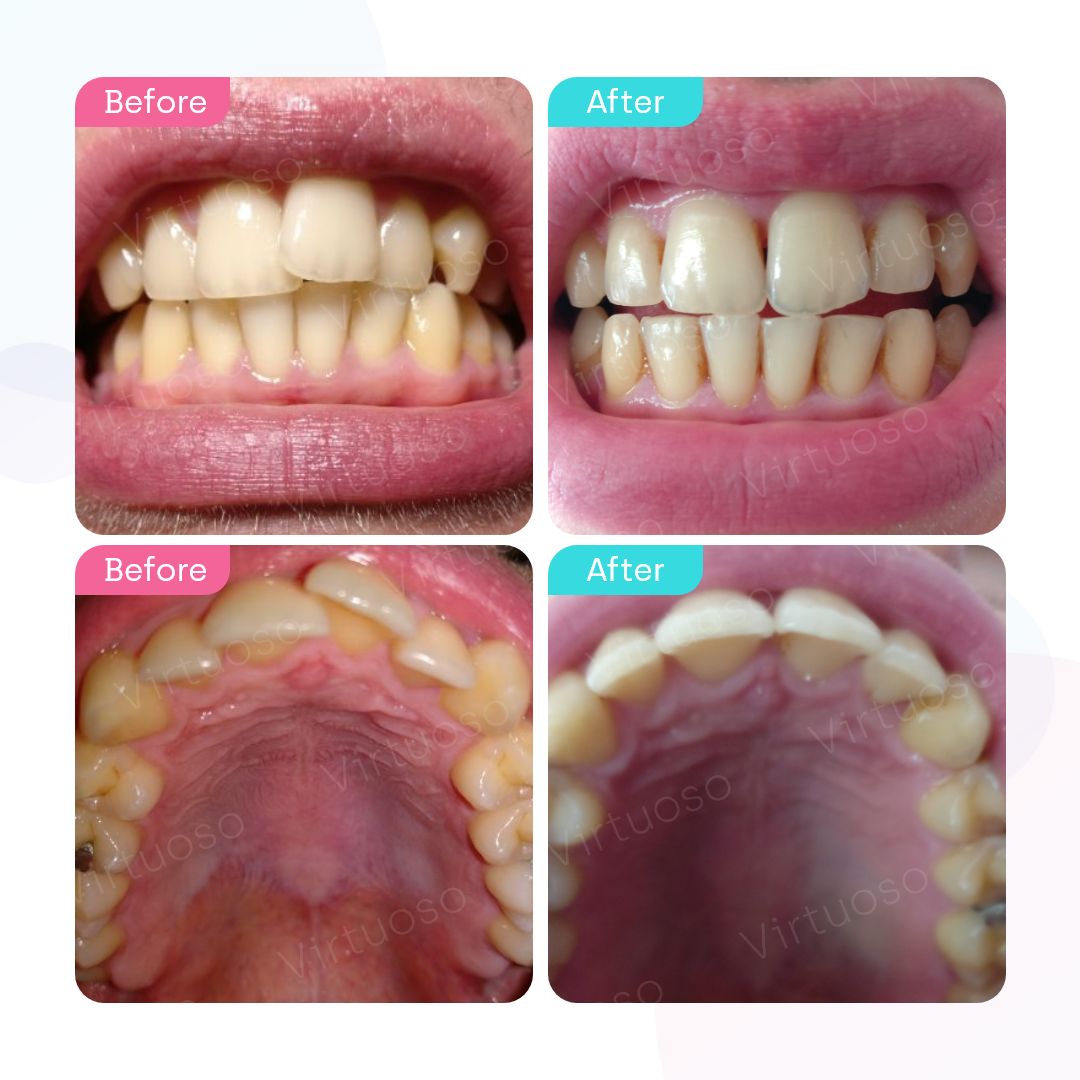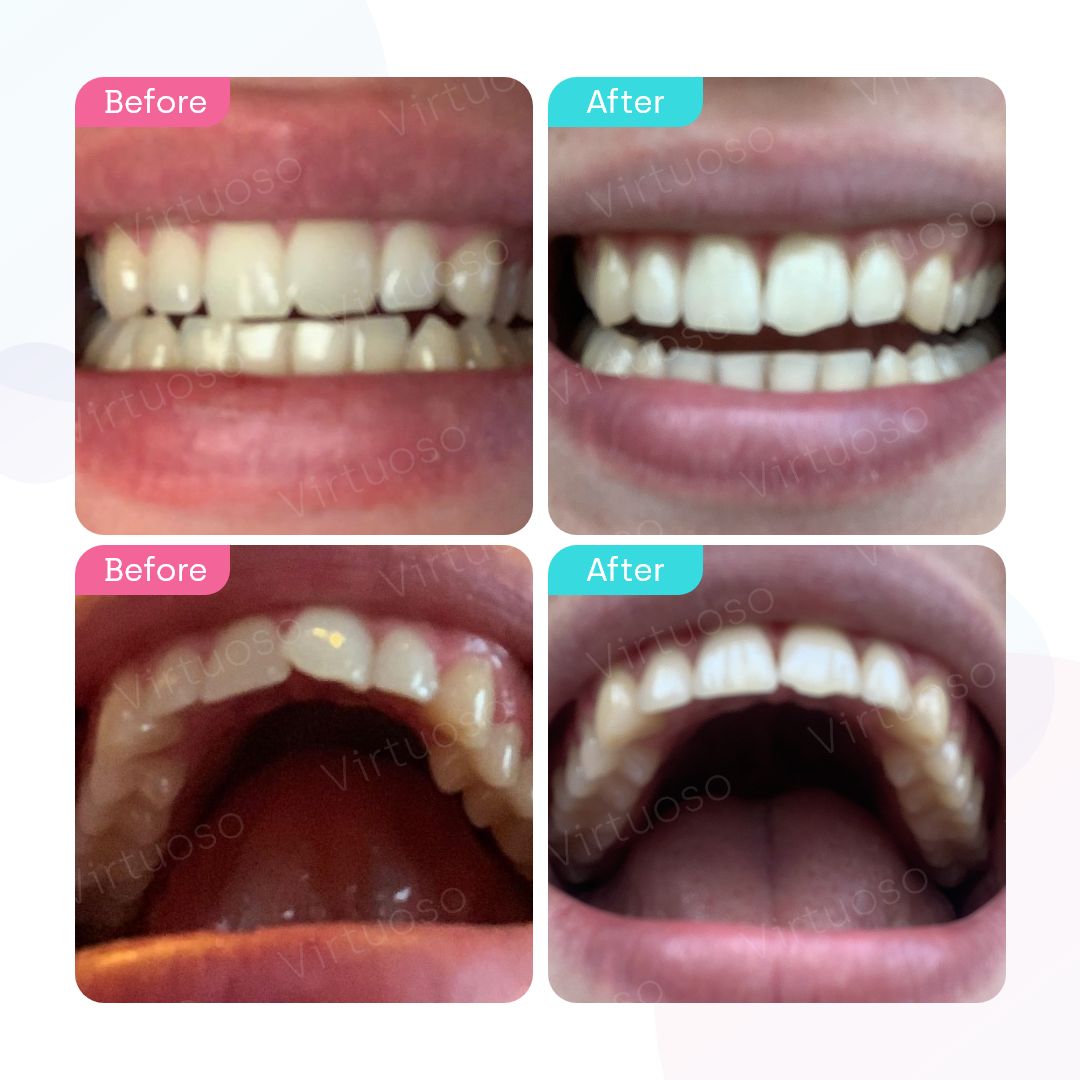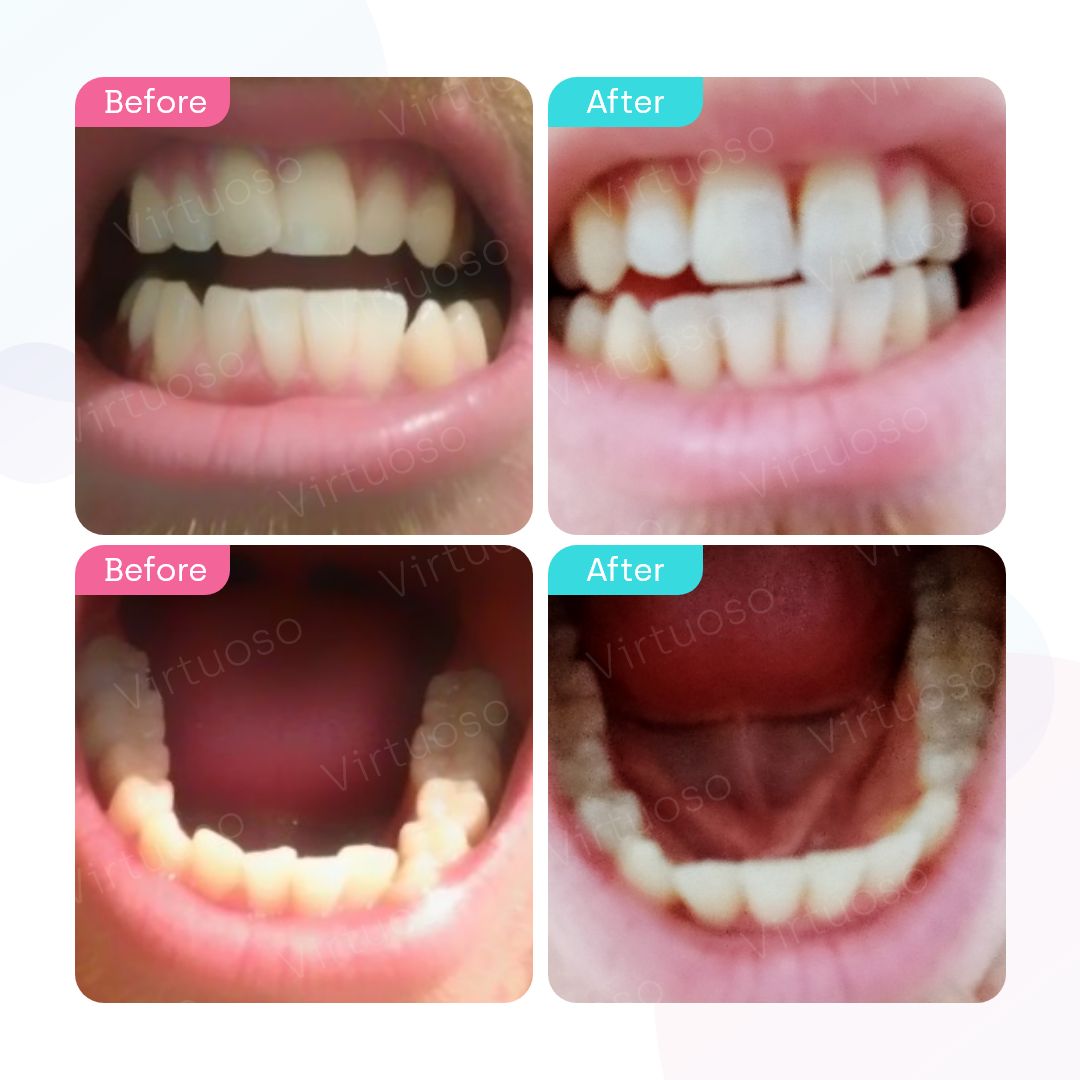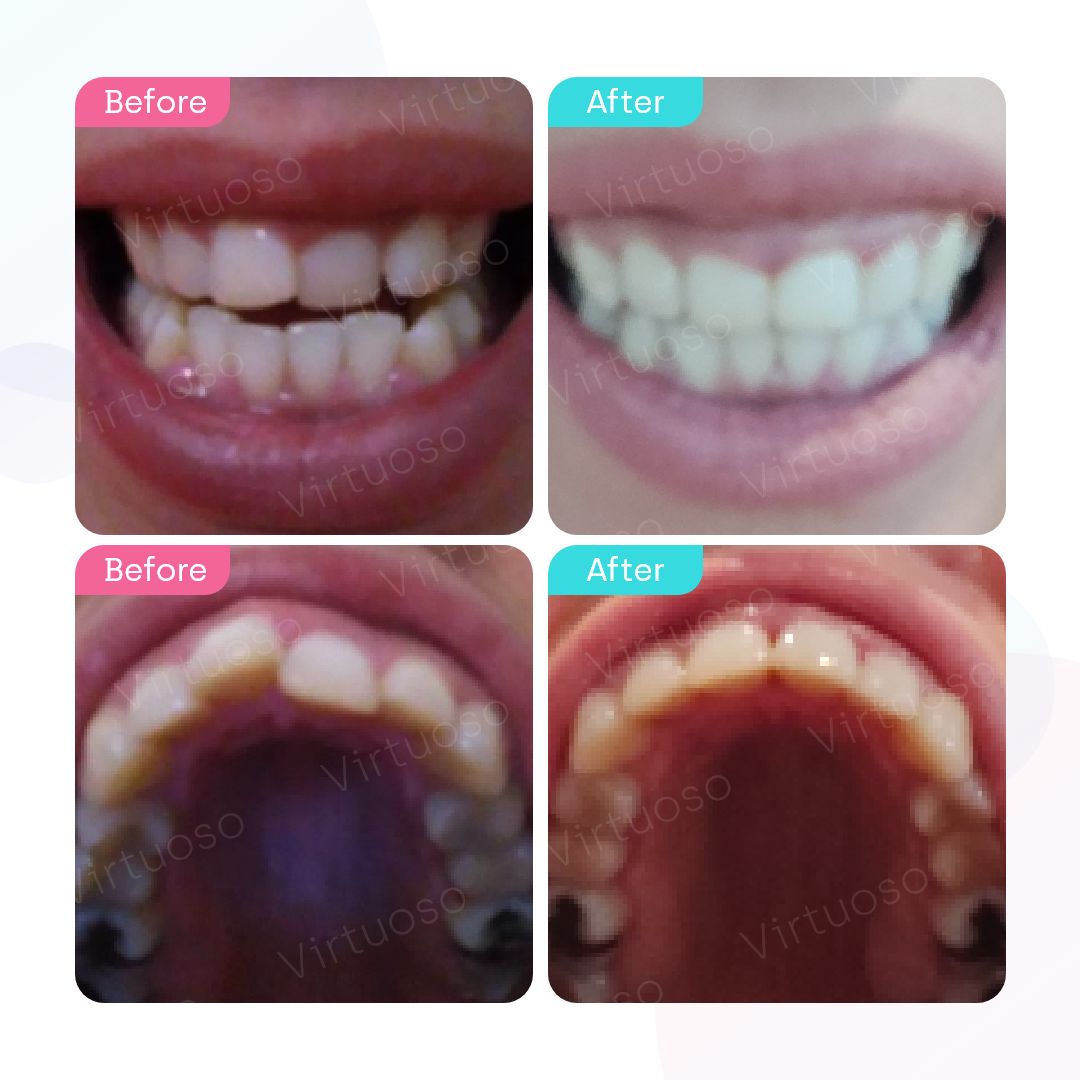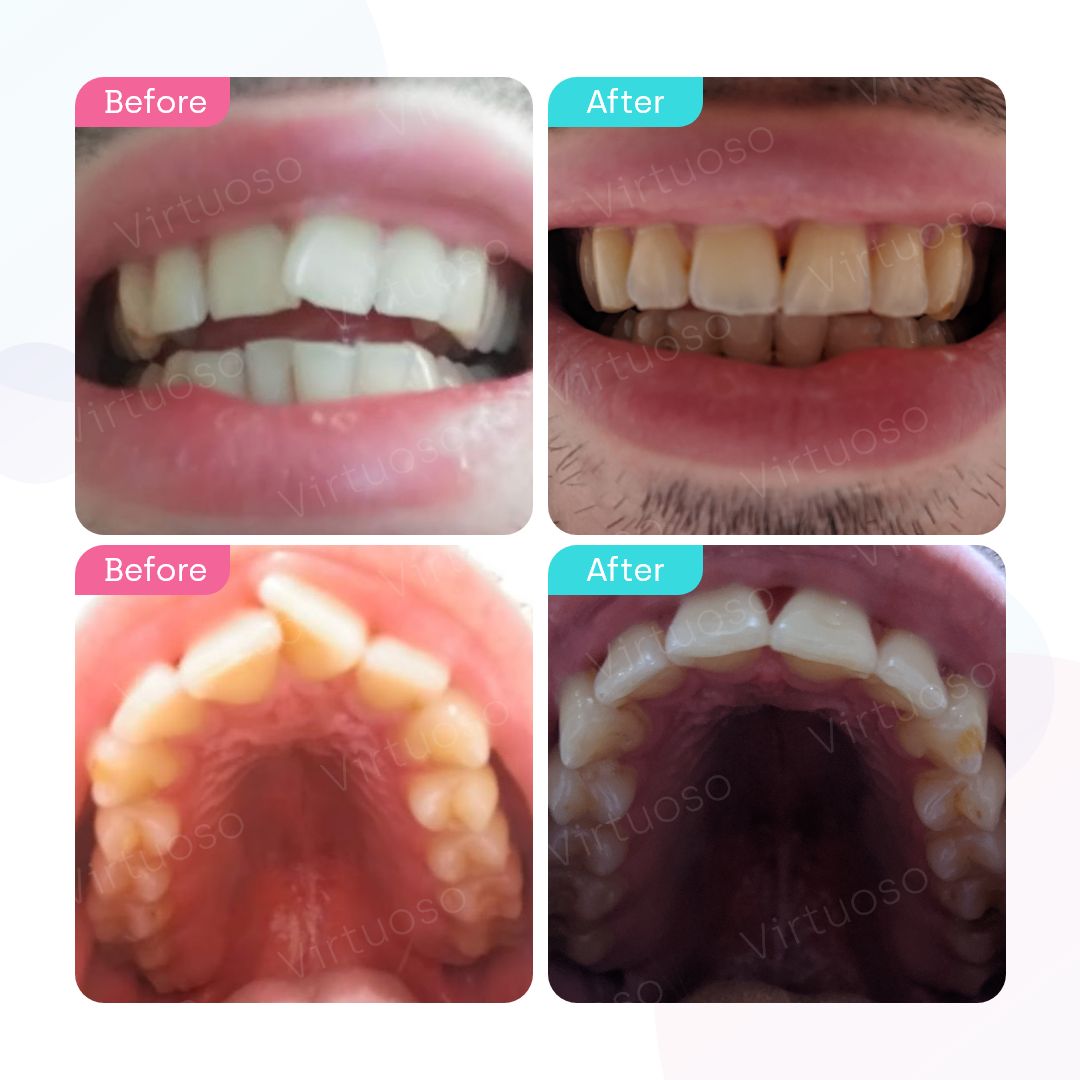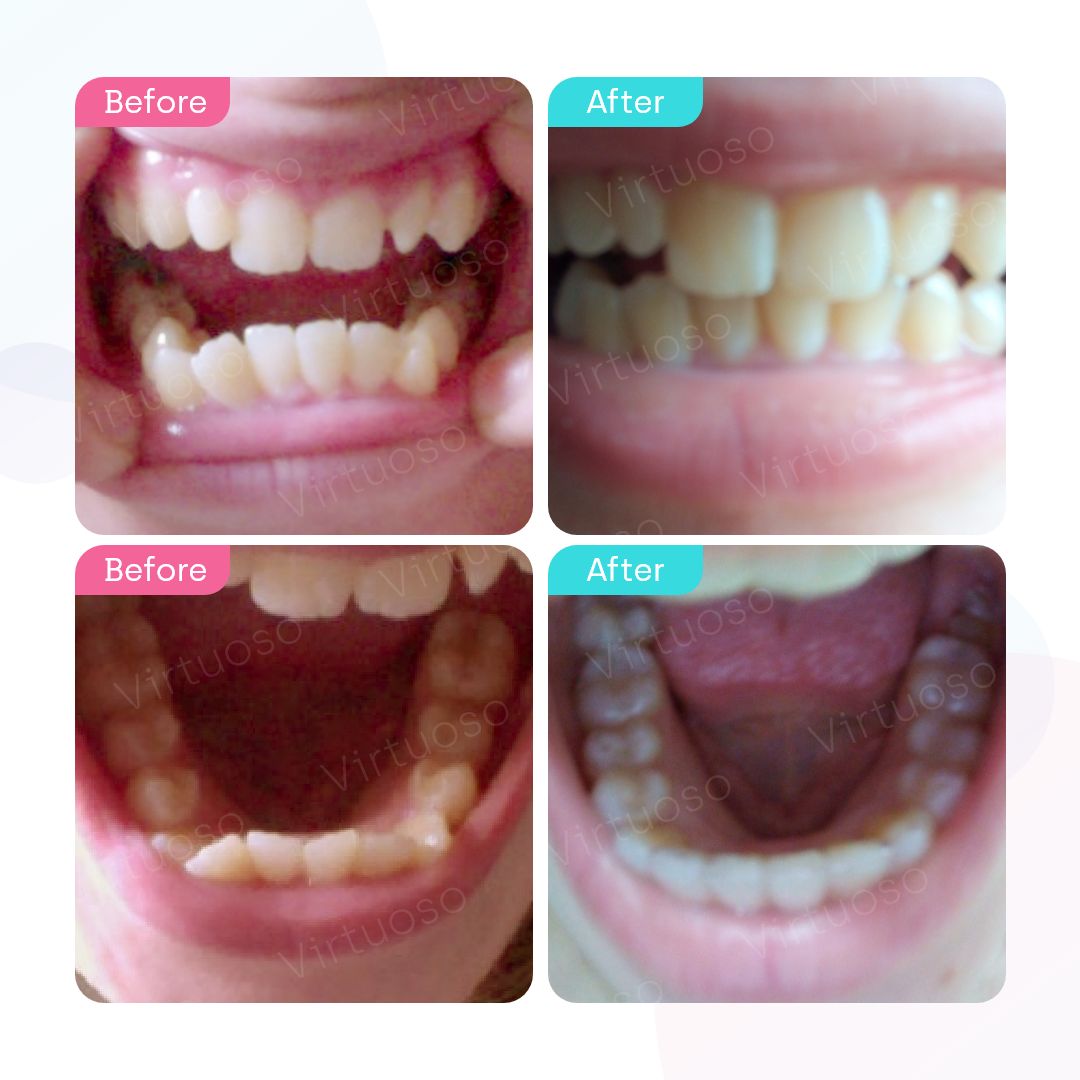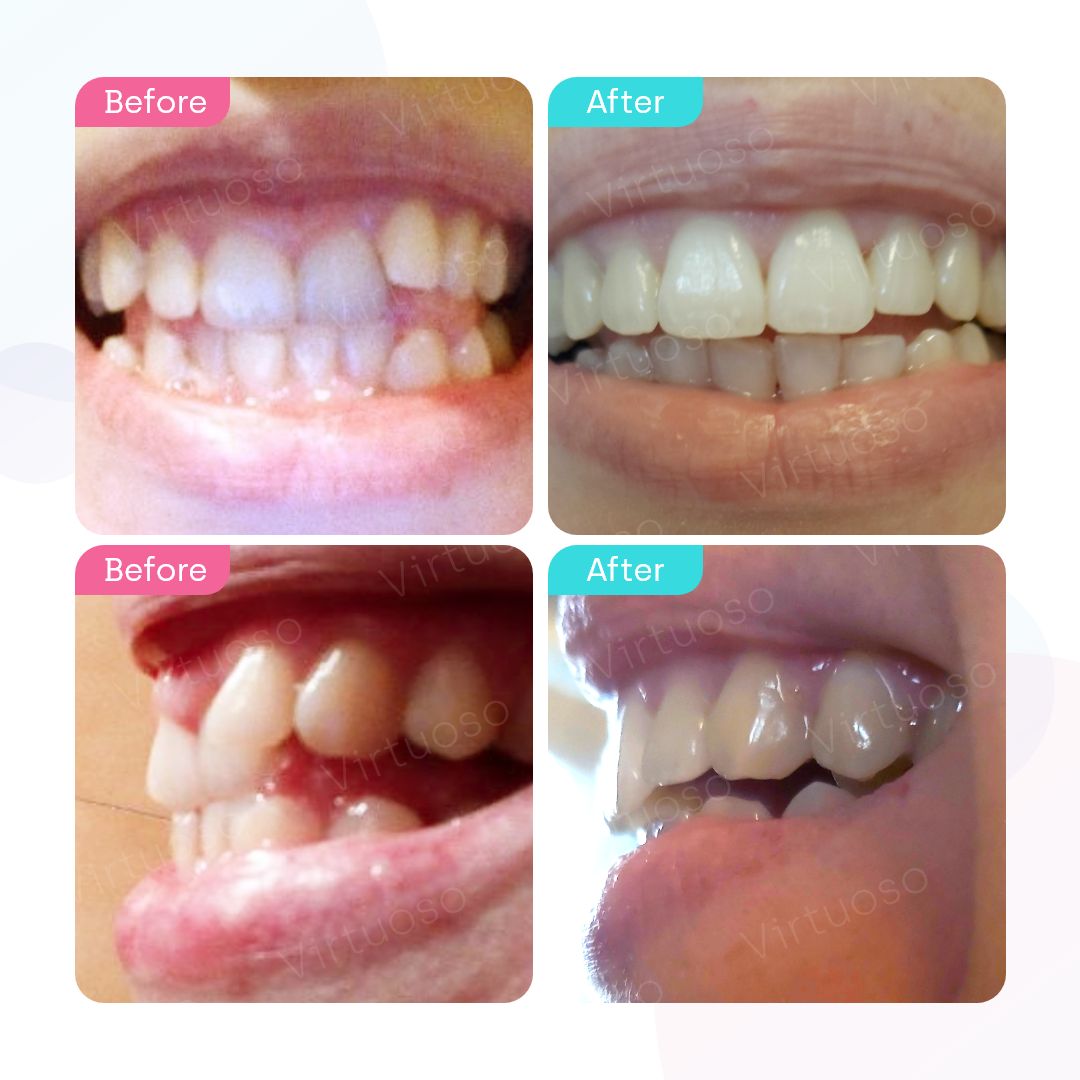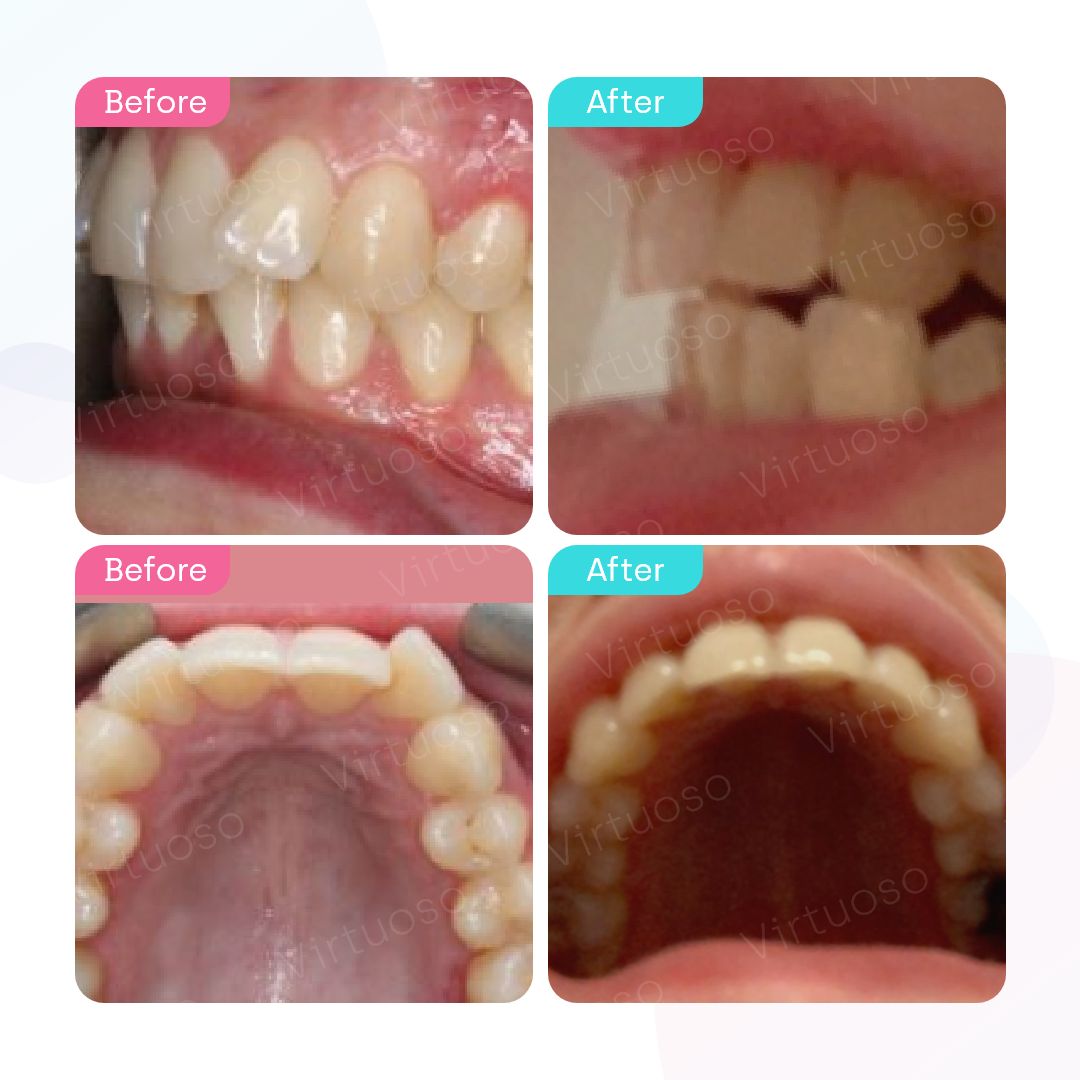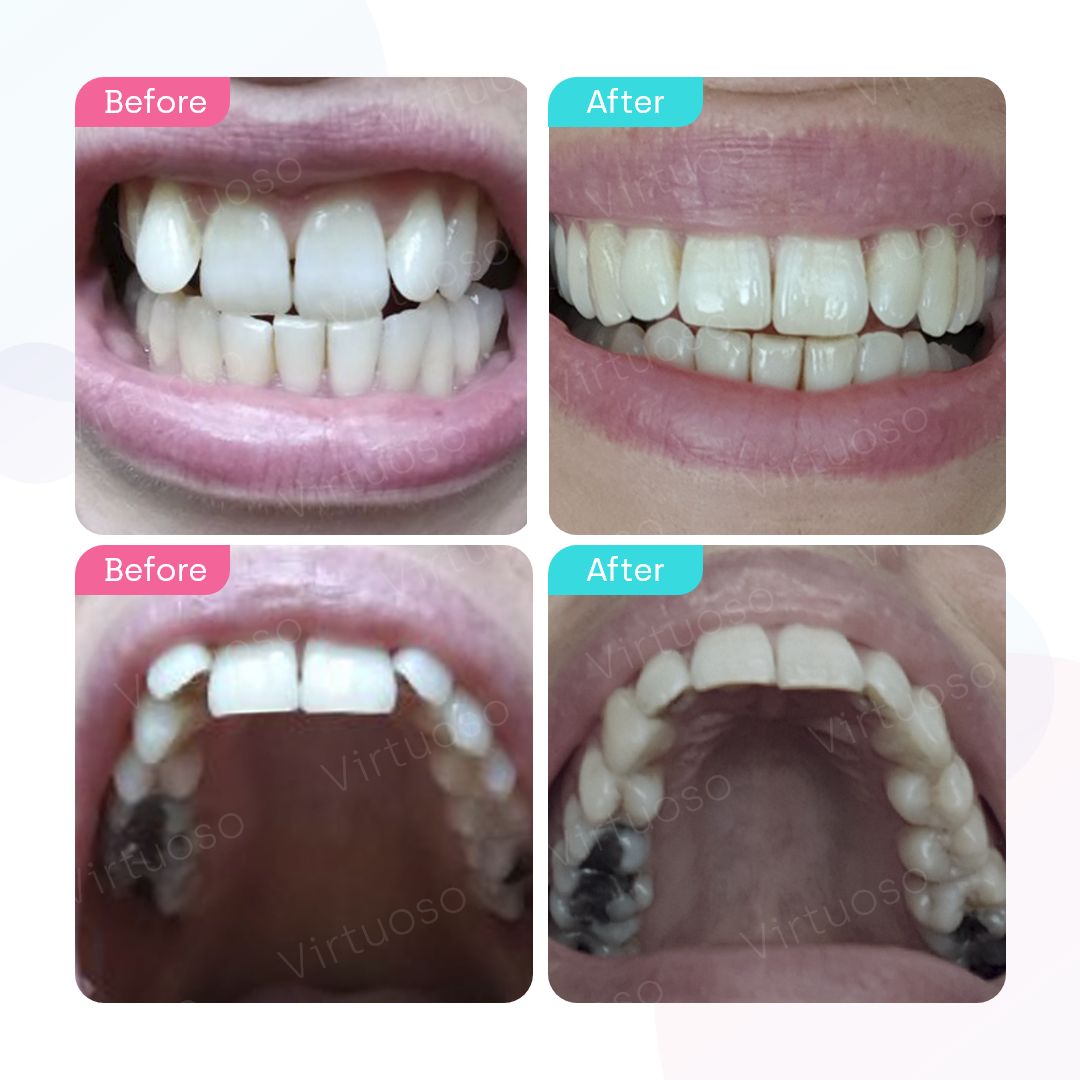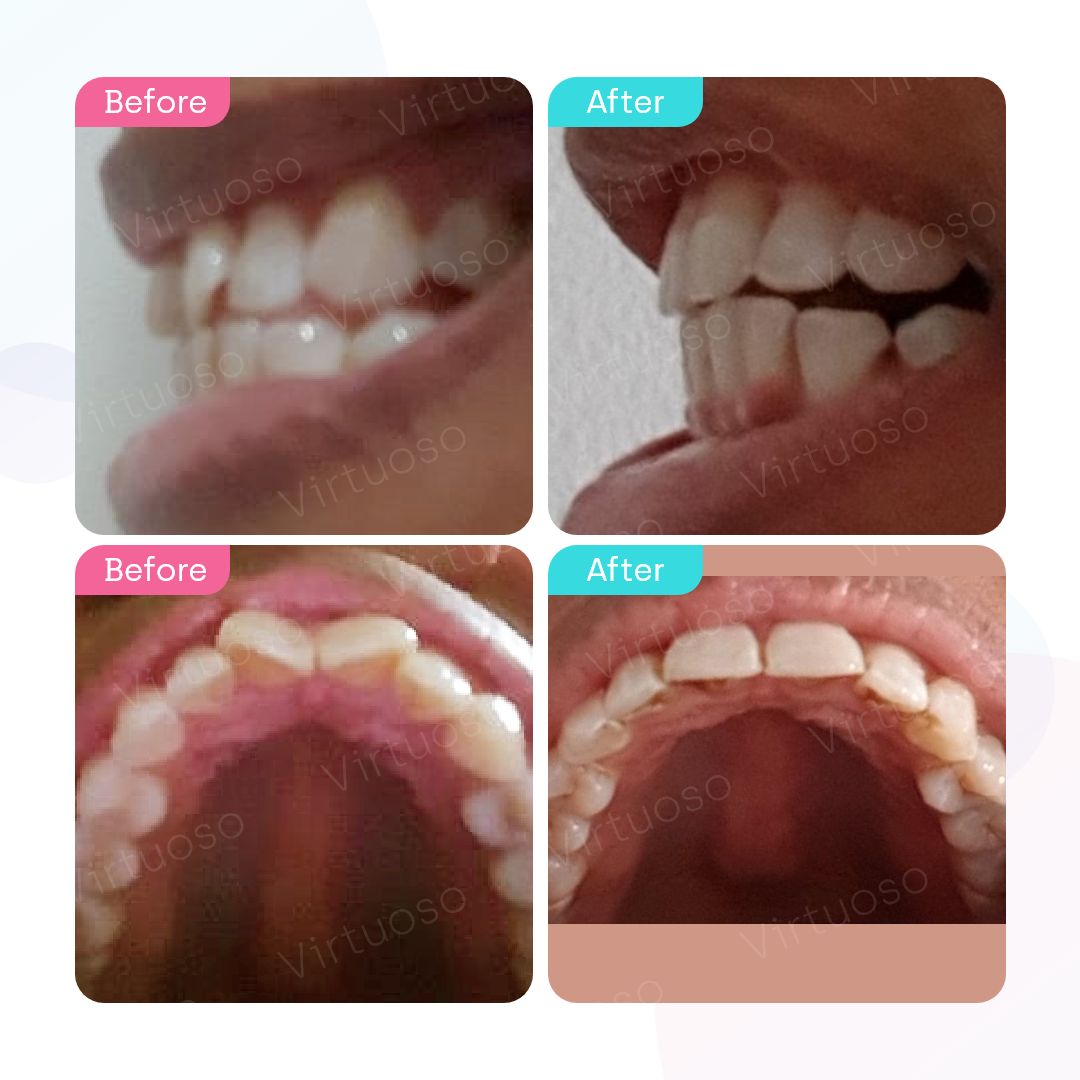 360 Smile Transformation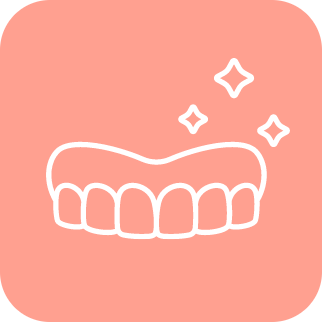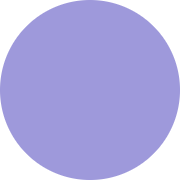 General Dentistry
Teeth & Gum Health
Ensure you have healthy teeth and gums prior to starting treatment and upgrade with a professional teeth clean.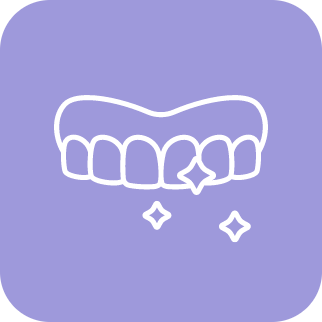 Colour
Teeth Whitening
Level up your smile with safe dentist prescribed teeth whitening kits to use alongside your aligner treatment and at your own convenience (before, during or after treatment).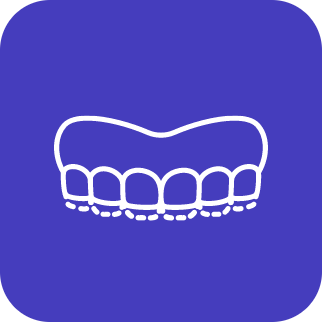 Shape
Cosmetic Bonding / Contouring
Achieve the nicest smile in a minimally invasive way by smoothing minor chips, reshaping pointy edges or redefining teeth that have worn flat.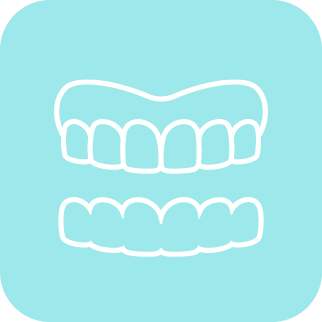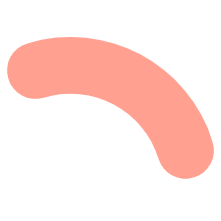 Maintenance
Retainers
Join the aftercare program to maintain your smile alignment with removable retainers and / or opt for a fixed retainer.
Contact us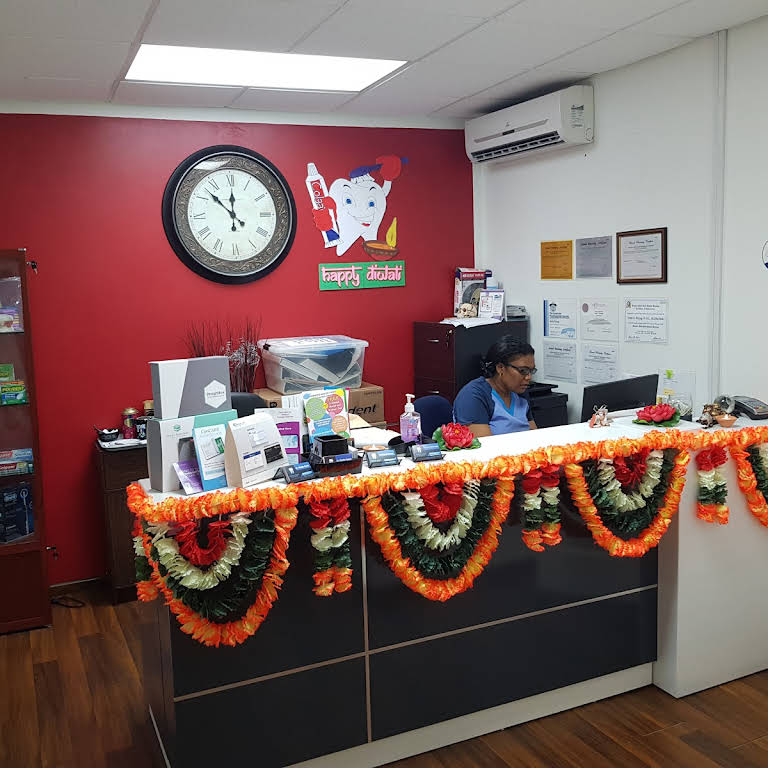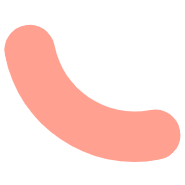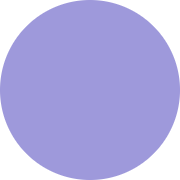 Call us at anytime on
(868) 223-7523
Where to Find us
34 Eastern Main Road, ST. AUGUSTINE, Trinidad & Tobago
Opening Hours
Mon 8:00 AM – 5:00 PM
Tue 8:00 AM – 6:30 PM
Wed 8:00 AM – 4:00 PM
Thu 8:00 AM – 6:30 PM
Fri 8:00 AM – 6:30 PM
Sat 8:00 AM – 4:00 PM
Sun 8:00 AM – 3:00 PM